Friday at 11 AM Pacific Time on VoiceAmerica Health and Wellness Channel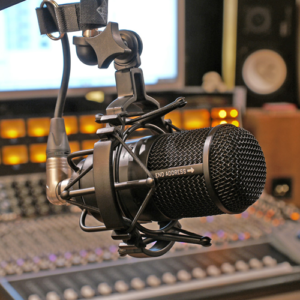 Occupy Health provides leading edge health information to allow you to take proactive steps towards optimal health. We help you look under the hood to find the underlying contributing causes to illness. We also interview health and functional medicine experts to provide answers to questions and to arm you with questions for your health provider. Tune in to Occupy Health, broadcasting every Friday at 11 AM Pacific Time on the VoiceAmerica Health and Wellness Channel.
Schedule of Shows and Archives
2021
October 15, 2021 • Daniel DeBaun – Electromagnetic Fields What you need to know
October 1, 2021 • Leke Asong, MD – How to be Healthy and How to Negotiate the Medical System
August 27, 2021 • Elizabeth Plourde, CLS, NCMP, PhD – EMF what are the risks?
July 2, 2021 • Paul Alexander, PhD – Covid: early viable treatments that were censored
June 18, 2021 • Peter A McCullough, MD, MPH – Covid & Vaccines: censorship & government lies (LISTEN NOW)
June 4, 2021 • Jeffrey Barke, MD – Suppression/ criminalization of treatment: frontline docs
May 28, 2021 • Susan Wadia Ells, Ph.D. – Busting Breast cancer
April 30, 2021 • Andrew Saul, PhD – Vitamin C: censorship and criminalization of alternative therapy (LISTEN NOW)
March 26, 2021 • Michael Carter, MD – Functional medicine: a layman's guide to health
February 26, 2021 • Thomas Lewis, MD – Where Are You on the Health – Disease Continuum?
January 29, 2021 • Darin Ingels, ND – Health in Current Times (LISTEN NOW)
2020
December 18, 2020 • Karl Maret, MD – 5G and EMF health effects (LISTEN NOW)
November 20, 2020 •  Harry Adelson, ND – Stem Cells (LISTEN NOW)
October 23, 2020 • Karen Krestel – Off the Hook (LISTEN NOW)
September 18, 2020 • Ray Griffiths – Depression and Anxiety: Self Help Tips
August 14, 2020 • Neil Miller – Questions about Vaccines
July 24, 2020 • Beth Lambert – a compromised generation: the role of toxins
June 12, 2020 • Thomas Levy, MD, JD – Vitamin C and building healthy immunity • (LISTEN NOW)
June 5, 2020 • Dolores Cahill, PhD – All about Covid 19 • (LISTEN NOW)
May 29, 2020 • Steve Fowkes – Steps to stay well in the times of COVID-19 • (LISTEN NOW)
May 1, 2020 • Bernd Friedlander, DC – Building immunity vs vaccines: the answer for Covid-19 • (LISTEN NOW)
April 3, 2020 • Len Saputo, MD – Covid-19: more on building resilience • (LISTEN NOW)
March 27, 2020 • Bill Code, MD – Covid19: staying health with Covid19 • (LISTEN NOW)
February 14, 2020 • Beyond Mars and Venus with John Gray • (LISTEN NOW)
January 24, 2020 • Bernd Friedlander • Healthy Aging: Increasing Longevity • (LISTEN NOW)
2019
December 13, 2019 • Dr. James Greenblatt • Integrative Psychiatry (LISTEN NOW)
November 15, 2019 • Nick Powell • Limitless: biohacking to optimal health (LISTEN NOW)
October 11, 2019 • Cynthia Li, MD • Brave New World (LISTEN NOW)
August 2, 2019 • Sally fallon Morrel • Weston Price Foundation: Healthy Living (LISTEN NOW)
July 12, 2019 • Andrew Budson, MD • Seven Steps to Managing Your Memory (LISTEN NOW)
June 7, 2019 • Fred Provenza, PhD • Animal inner nutritional wisdom (LISTEN NOW)
May 10, 2019 • Anna Cabeca, MD • Toxins – Health Risks (LISTEN NOW)
May 3, 2019 • Sarah Myhill, MD • The Infection Game (LISTEN NOW)
March 15, 2019 • Beth Greer • Toxins – Health Risks (LISTEN NOW)
March 8, 2019 • Dickson Thom, DDS, ND • Bioregulatory Medicine (LISTEN NOW)
Feb 8, 2019 • Dr. Natasha Campbell-McBride MD • The GAPs diet (LISTEN NOW)
Jan 25, 2019 • Roderick Lane • Health: Simple Health Solutions (LISTEN NOW)
2018
December 14, 2018 • Jeffrey Smith • GMO: Secret Ingredients (LISTEN NOW)
December 7, 2018 • William B Grant, PhD • Embrace the Sun: Are you Dying in the Dark? (LISTEN NOW)
November 16, 2018 • Lena Pu • 5G Wireless: Depopulation of the planet (LISTEN NOW)
November 2, 2018 • Luis Arrondo • Healing, Weight Loss and Chocolate (LISTEN NOW)
October 12, 2018 • Tom O'Bryan, DC, CCN • You can Fix Your Brain (LISTEN NOW)
October 5, 2018 • EG Vallianatos, PhD • Poison Spring: Environmental Protection Agency Compromised (LISTEN NOW)
September 7, 2018 • JB Handley • How To End Autism (LISTEN NOW)
August 24, 2018 • Shivan Sarna • SIBO: Small Intestinal Bowel Overgrowth (LISTEN NOW)
August 17, 2018 • Thomas Cowan, MD • Vaccines, Autoimmunity and Childhood Health (LISTEN NOW)
July 27, 2018 • Cavin Balaster • How to feed a brain nutrition for optimal brain function and repair (LISTEN NOW)
June 29, 2018 • Sarah Myhill, MD • Tips to undo chronic diseases (LISTEN NOW)
May 25, 2018 • Dominic D'Agostino, PhD • Health Benefits of the Ketogenic Diet (LISTEN NOW)
Apirl 27, 2018 • Lee Know, ND • Mitochondria: The Key to Longevity (LISTEN NOW)
March 30, 2018 • Thomas E Levy, MD, JD • Dental infections: Cause of Chronic Disease (LISTEN NOW)
March 23, 2018 • Theresa Dale, PhD, CCN, NP • Hormones and Health (LISTEN NOW)
March 16, 2018 • David Kennedy, DDS• Dental Health: Fluoride and Mercury Health Hazards (LISTEN NOW)
March 9, 2018 • John Kamin Toxic Soup: GMO glyphosate, aspartane, EMF (LISTEN NOW)
March 2, 2018 • Michelle Perro, MD • Vincanne Adams, PhD • What's Making Our Children Sick? (LISTEN NOW)
February 23, 2018 • Stephanie Seneff, PhD • Genetically modified foods: a health crisis (LISTEN NOW)
February 16, 2018 • Vince Giuliano • Healthy Longevity (LISTEN NOW)
February 9, 2018 • Kitty Wells • Spices: Designer Drugs for anti-Aging (LISTEN NOW)
February 2, 2018 • Ask your health questions to Raymond Francis • (LISTEN NOW)
January 26, 2018 • Miguel Castillo | Palmer Kippola – Cure MS – Multiple Sclerosis (LISTEN NOW)
January 19, 2018 • Steven Sinatra, MD • High Vibrational Living (LISTEN NOW)
January 12, 2018 • Garner Thomson, Khalid Khan, MD • Medical NLP: Secrets of Communication (LISTEN NOW)
January 5, 2018 • Tim Guilford, MD • Glutathione: a key to healing (LISTEN NOW)
2017
December 29, 2017 • Rick Patel, MD, Alex Patel • Laughter, humor and Healing (LISTEN NOW)
December 22, 2017 • Katherine Reid, PhD • Unblind My Mind: Diet for Health (LISTEN NOW)
December 15, 2017 • David Spiegel, M.D. • Hypnosis and Health (LISTEN NOW)
December 8, 2017 • Joseph Pizzorno, ND • Toxins: Cause of Disease (LISTEN NOW)
December 1, 2017 • Cyrus Raji, MD, PhD • Brain Health and Imaging (LISTEN NOW)
November 17, 2017 • Robert Lustig, M.D., M.S.L. • Corporate Hacking of the American Mind (LISTEN NOW)
November 10, 2017 • PAUL J. CHRISTO, MD, MBA, • All About Pain (LISTEN NOW)
November 3rd, 2017 • Chris Kresser, MS. Lac • Unconventional Medicine: The Solution to our Health Crisis (LISTEN NOW)
October 27th, 2017 • Miriam Kalamian • Ketogenic Diet for Cancer (LISTEN NOW)
October 20th, 2017 • Mona Morstein, ND, DHANP • Master Diabetes (LISTEN NOW)
October 13th, 2017 • David Brady, ND • Fibro Fix: The Functional Medicine Approach to Fibromyalgia (LISTEN NOW)
October 06th, 2017 • Pamela Smith, MD, MPH, MS • Allergy Relief (LISTEN NOW)
September 29th, 2017 • Michael Ash, DO, ND, BSc (Hons), RNT • Soil biodiversity: key to a health (LISTEN NOW)
September 22nd, 2017 • Diana Keuilian • Recipe Hacking (LISTEN NOW)
September 15th, 2017 • Guy Hudson • EMF: sensitivity and health risks (LISTEN NOW)
September 8th, 2017 • David Wood • The Abolition of Aging (LISTEN NOW)
August 25th, 2017 • Antony Haynes, DipION, mBANT • Infections: An Important Contribution to Autoimmunity Disease (LISTEN NOW)
August 18th, 2017 • Dale Bredesen, MD • The End of Alzheimer's: reversing Cognitive Decline (LISTEN NOW)
August 11th, 2017 • William Walsh, PhD • Nutrient Therapies in Mental Disorders (LISTEN NOW)
August 4th, 2017 • Jeannette Hyde mBANT, CHNC • The Gut Makeover Diet (LISTEN NOW)
July 28th, 2017 • Gail Pruitt, CN • Nutrition for you Dog (LISTEN NOW)
July 21st, 2017 • James Greenblatt, MD • ADHD: an integrated approach (LISTEN NOW)
July 14th, 2017 • Carolyn McMakin MA, DC Bio • Frequency Specific Microcurrent in healing (LISTEN NOW)
July 7th, 2017 • Beryl Nozedar • Weeds for health (LISTEN NOW)
June 30th, 2017 • Steven Druker • GMOs: The Twisted Truth (LISTEN NOW)
June 23rd, 2017 • Steve Blake, ScD • Nutrition: preventing and reversing chronic diseases (LISTEN NOW)
June 16th, 2017 • James B. LaValle, RPh, CCN • Metabolic Code: How we can Guide our Health (LISTEN NOW)
June 9th, 2017 • Sergio Azzolino, DC, DACNB • Functional Neurology (LISTEN NOW)
June 2nd, 2017 • Len Saputo, MD • Light Therapy: New Frontiers of Medicine (LISTEN NOW)
May 26th, 2017 • Amy Berger, MS, CNS, NTP • The Alzheimer's Antidote (LISTEN NOW)
May 19th, 2017 • Christine Rosche, MPH, CNS, CBT • Gut Health: Why it Matters (LISTEN NOW)
May 12th, 2017 • Bernd Friedlander, DC • Keys to a long, healthy life (LISTEN NOW)
May 5th, 2017 • Bruce Ames, PhD • Vitamins and Minerals Effects on Aging (LISTEN NOW)
April 28th, 2017 • Dana Ullman, MPH • Homeopathy: A Tool for Healing (LISTEN NOW)
April 21st, 2017 • Steve Fowkes • Self Biohacking (LISTEN NOW)
April 14th, 2017 • Robert J Rowen, MD • Healing with Ozone (LISTEN NOW)
April 7th, 2017 • Akil Palanisamy, MD • Paleovedic diet (LISTEN NOW)
March 31st, 2017 • Aristo Vojdani • Toxins: Pathway to Autoimmunity (LISTEN NOW)
March 24th, 2017 • Stephanie Seneff, PhD • Glyphosate: The Scourge of Mankind (LISTEN NOW)
March 17th, 2017 • Joseph Smith, DC • Food Sensitivities: Do they Matter? (LISTEN NOW)
March 10th, 2017 • Dave Asprey •Bulletproof Your Life • (LISTEN NOW)
March 3rd, 2017 • Steven Sinatra, MD, Tommy Rosa • Heaven and Health on Earth (LISTEN NOW)
Feb 24th, 2017 • Devra Davis, PhD • Cell Phone Toxicity (LISTEN NOW) • (Episode Summary)
Feb 17th, 2017 • Tom O'bryan DC • Gluten Fueling the Fire (LISTEN NOW) • (Episode Summary)
Feb 10th, 2017 • Raymond Francis • Aging is a Mistake (LISTEN NOW) • (Episode Summary)
Feb 3, 2017 • Andrew Campbell, MD • Our Toxic world is making us sick (LISTEN NOW) • (Episode Summary)
Jan 27, 2017 • Filomena Trindade, MD • Diabesity (LISTEN NOW) • (Episode Summary)
Jan 20, 2017 • David Perlmutter, MD • Brain Health (LISTEN NOW) (Episode Summary)
Jan 13, 2017 • Mark Houston, MD • Heart Health (LISTEN NOW) (Episode Summary)